Attitude and State of Mind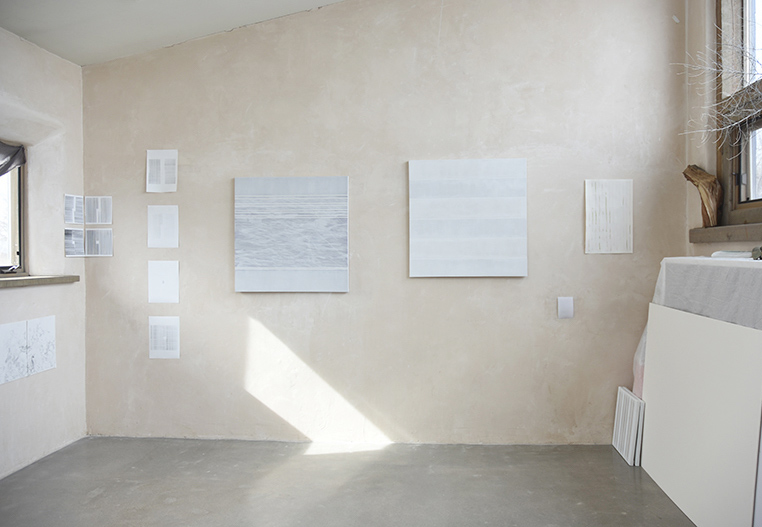 Open Studio view
2019-2020 /works on paper, paintings on canvas
Open Studio / 25 Jan -4 Feb 2020
Linda Swanson's Forde Visser Archive Southwest
Santa Fe, New Mexico (US)
About the fellowship/residency project in New Mexico, USA
I undertook a year-long research and creative project (Mar. 2019-Feb. 2020) in USA, with the support from Program of Overseas Study for Upcoming Artists, Agency for Cultural Affairs, Government of Japan (文化庁新進芸術家海外研修制度) and Linda Swanson's Forde Visser Archive Southwest, Santa Fe.
Inspired and guided by Agnes Martin's art and legacy within and beyond the Northern New Mexico, the project involved research and creative activities; to study archives and collections, to meet with artists who were close to Martin, and to immerse myself deeply and openly into the rich cultural and natural millieu of the American Southwest.
Through seeking deeper understandings of Martin's art practice which I consider intercultural and interdesciplinary, the project intended to deepen my own art practice, particularly, of drawing (painting) and writing. My exploration into "how Martin's artworks embody, what she calls, 'abstract emotions' ( such as beauty, happiness and love)", reflects my scholarly and studio pursuit: 'the untranslatable' embodied in art. Processes and findings of the project have been/will be presented through artworks, lectures and writings.

Open Studio
'Attitude and State of Mind'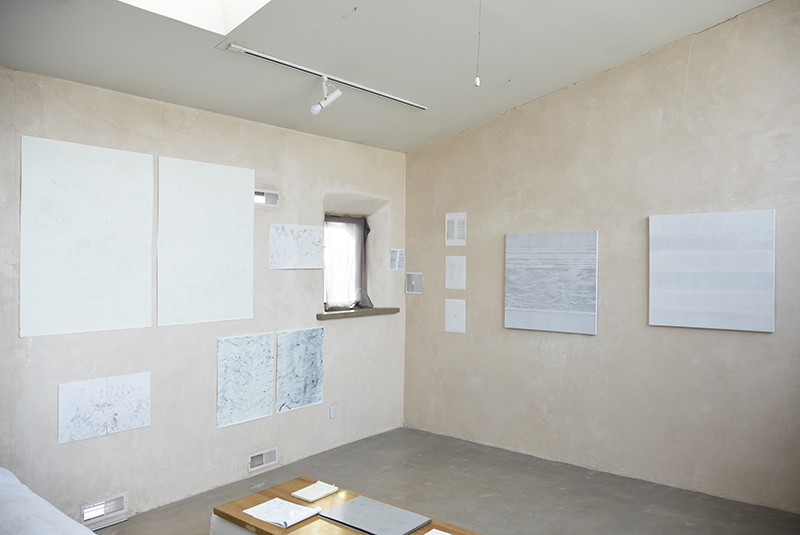 Forde Visser Archive Southwest, USA
January 25 - February 4, 2020

"... All this has guided my living and art-making to respond and relate to what I imagine Agnes Martin might have attuned herself to: the universal, atmospheric and human movements that traverse, ascend and descend from/to New Mexico over the thousands of years. At the Open Studio... I hope to share and demonstrate my understandings of Martins' artistic path. It, indeed, extends to mine and yours, quietly nourishing such an attitude and state of mind among us to embrace our poetic being in this life-world." (artist statement)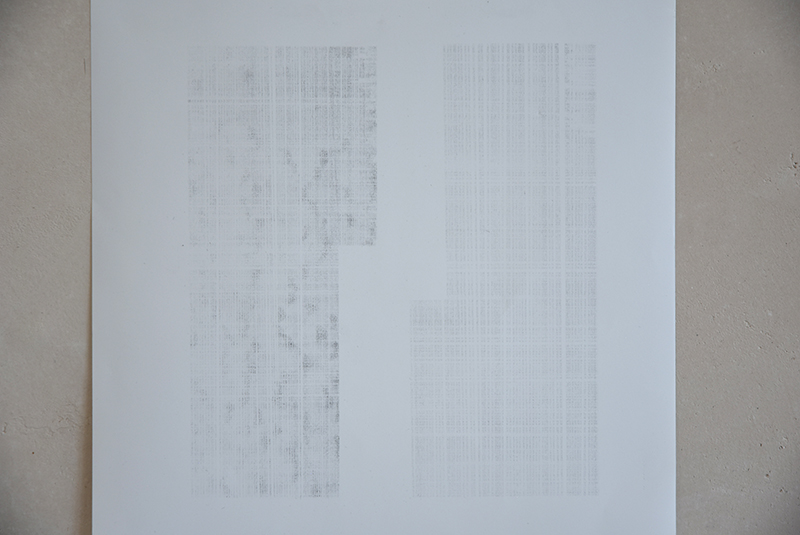 Opening path
carbon transfer on vellum / 2019 / 12 x 9 inch (30.5 x 22.9 cm)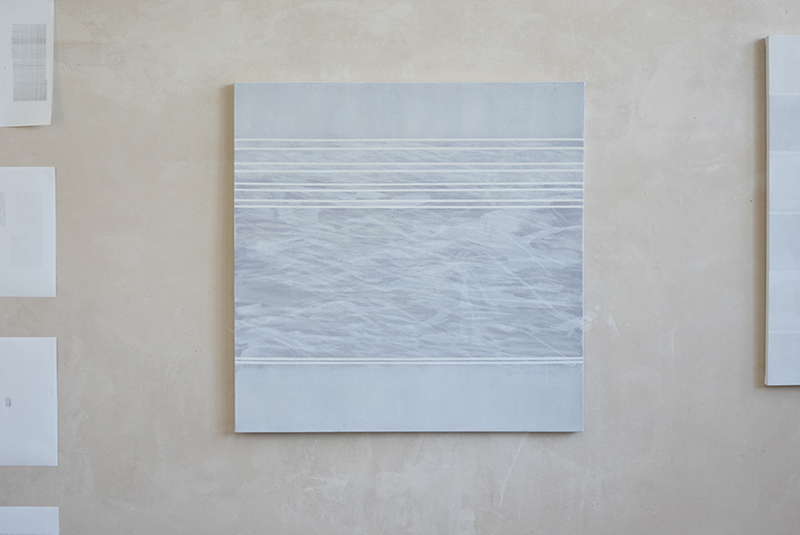 Untitled (dusk)
natural pigment paint, gesso, canvas / 2020 / 32 x 32 inch (81.3 x 81.3 cm)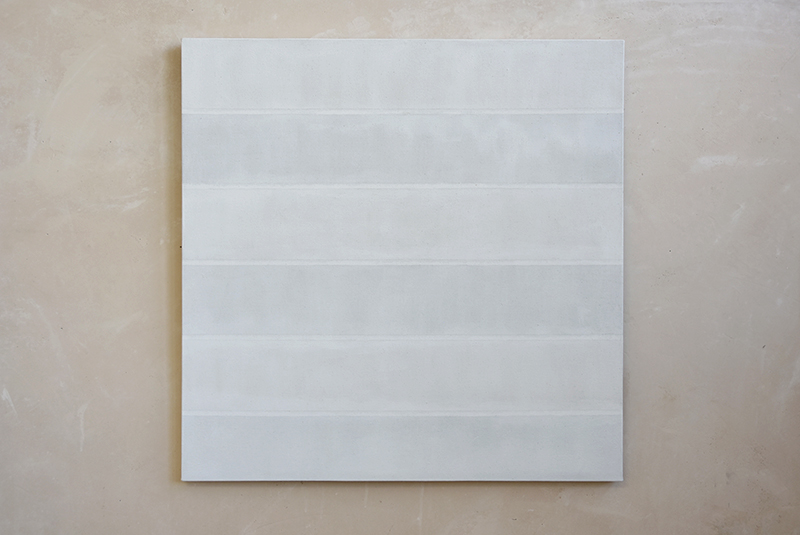 Untitled (dawn)
natural pigment paint, gesso, canvas / 2020 / 32 x 32 inch (81.3 x 81.3 cm)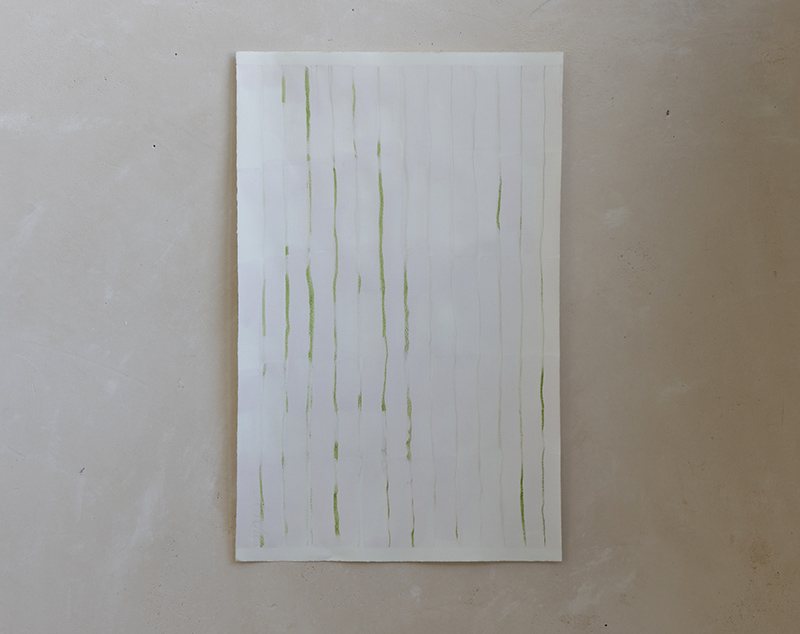 Untitled
watercolor stick, watercolor, French calligraphy paper / 2019 / 20.1 x 13 inch (51 x 33 cm)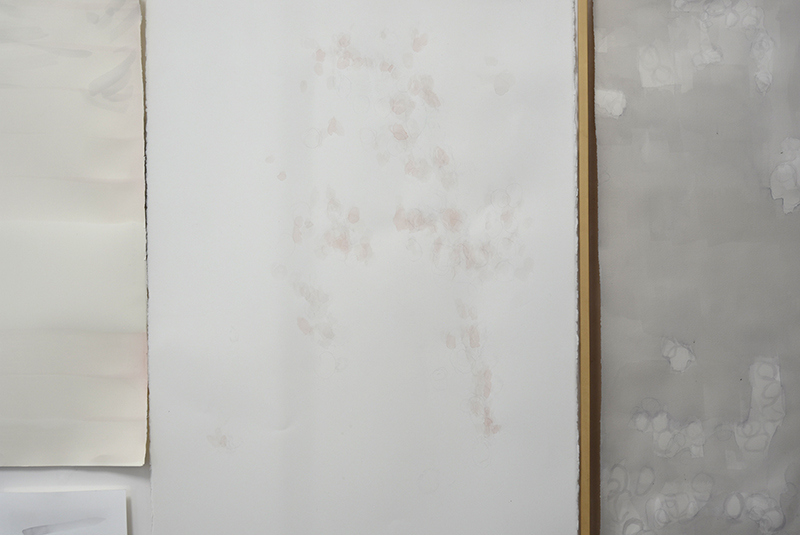 Before the dawn (installation shot)
watercolor, color pencil, pencil and white pastel on paper / 2019 / 41 x 26 inch (104 x 66 cm)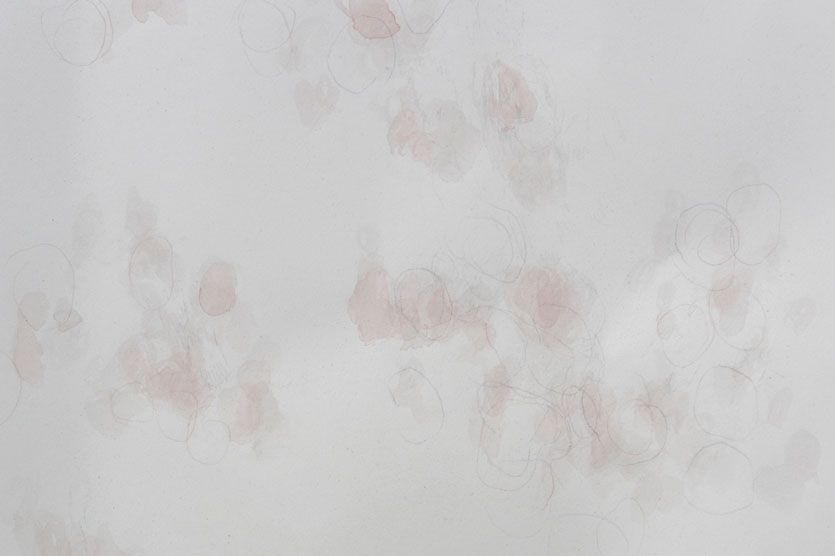 Before the dawn (detail)
watercolor, color pencil, pencil and white pastel on paper / 2019 / 41 x 26 inch (104 x 66 cm)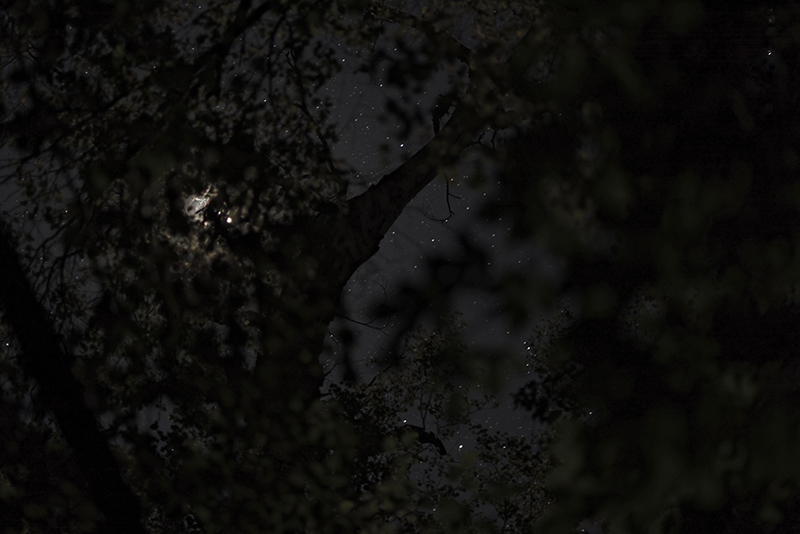 Night Sight #1
2019 / digital photo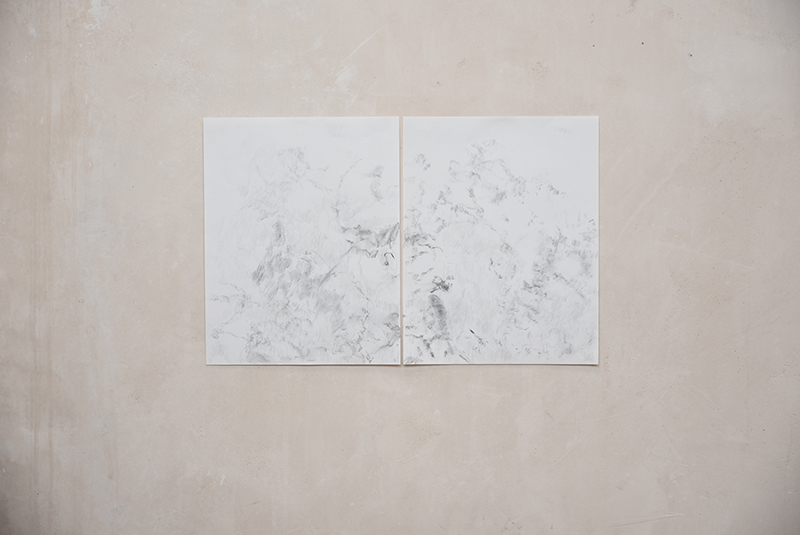 Untitled (spring#2)
charcoal, two sheets of drawing paper/ 2019 / 25.5 x 20 inch (64.8 x 50.8 cm)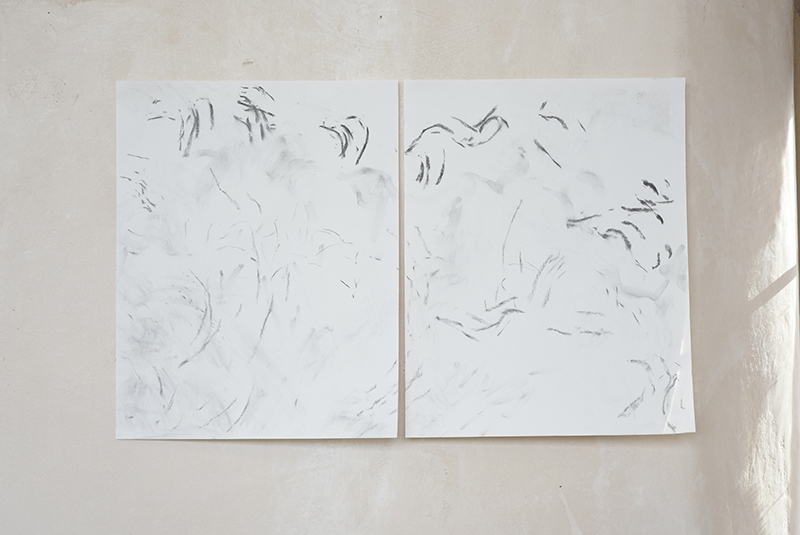 Untitled (spring#3)
charcoal, two sheets of drawing pape / 2019 / 25.5 x 20 inch (64.8 x 50.8 cm)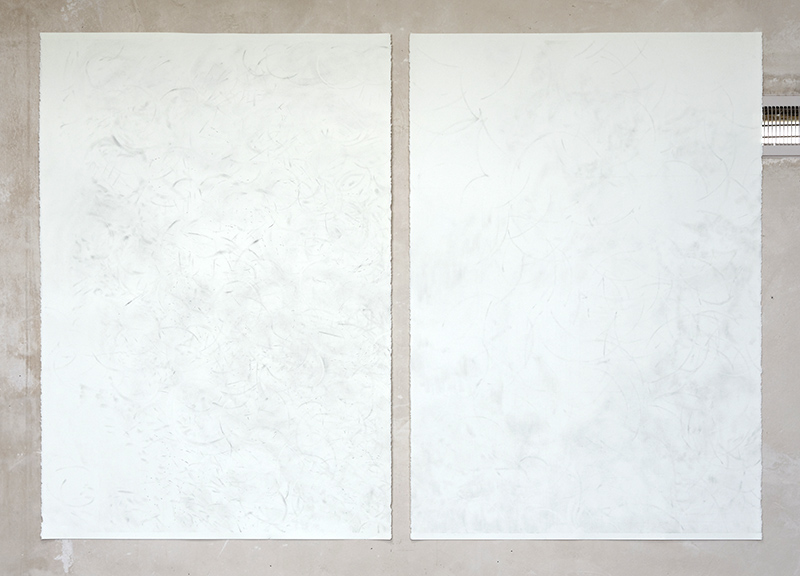 Daybreak #3, 4
charcoal, pencil, printmaking paper / 2019-2020 / 44 x 30 inch (111.7 x 76.2 cm)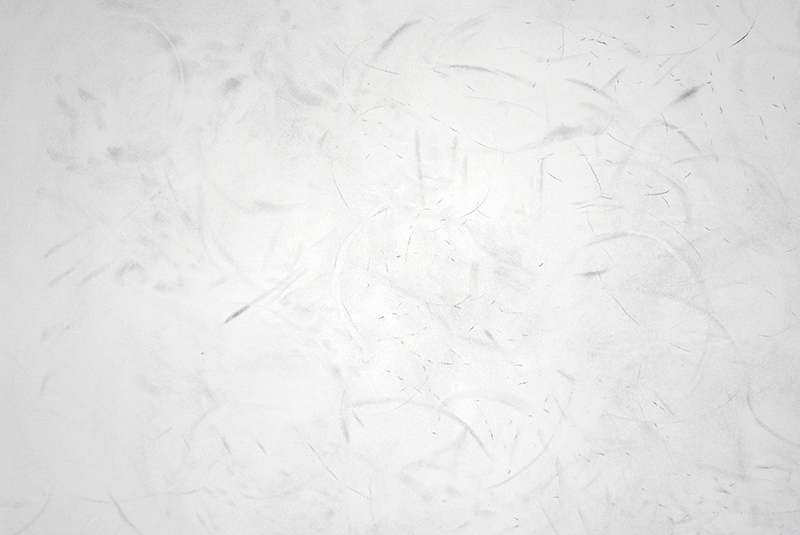 DDaybreak #4 (detail)
charcoal, pencil, printmaking paper / 2019-2020 / 44 x 30 inch (111.7 x 76.2 cm)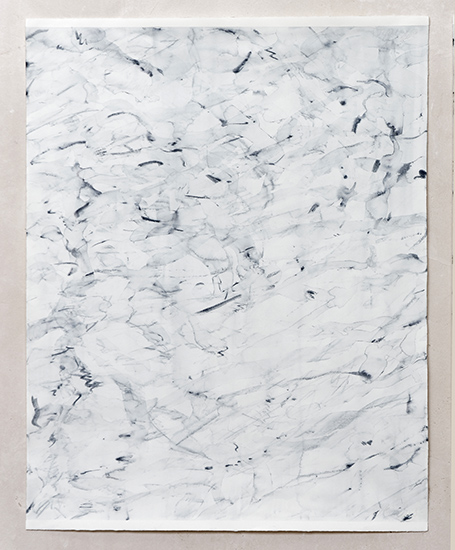 Midday #1, 3
watercolor stick, color pencil, French calligraphy paper / 2019-2020 / 25.5 x 20 inch (64.8 x 50.1 cm)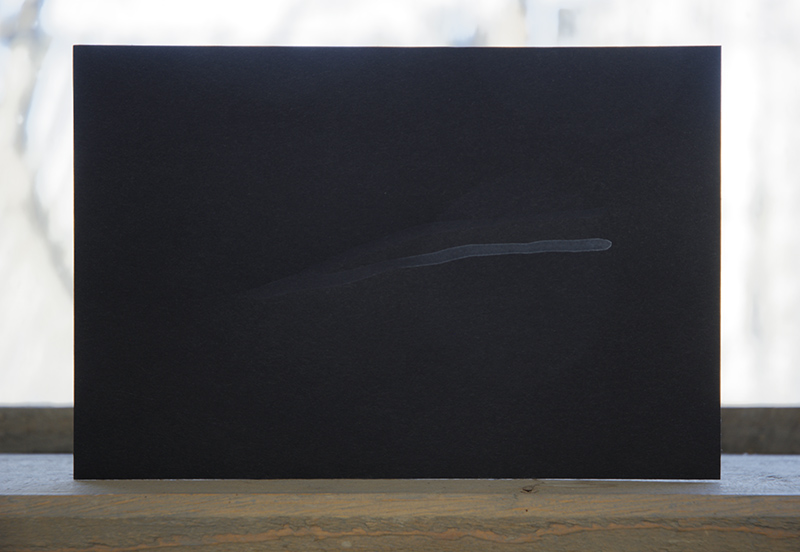 Untitled (from studies)
watercolor on paper / 2020 / 9 x 6 inch (23 x 15 cm)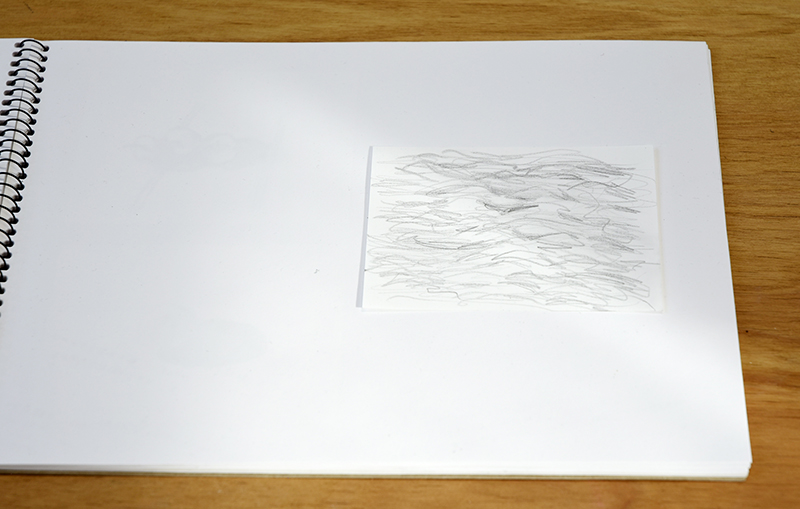 untitled (from studies)
2019 /graphite on paper, blued to sketch book / 9 x 12 cm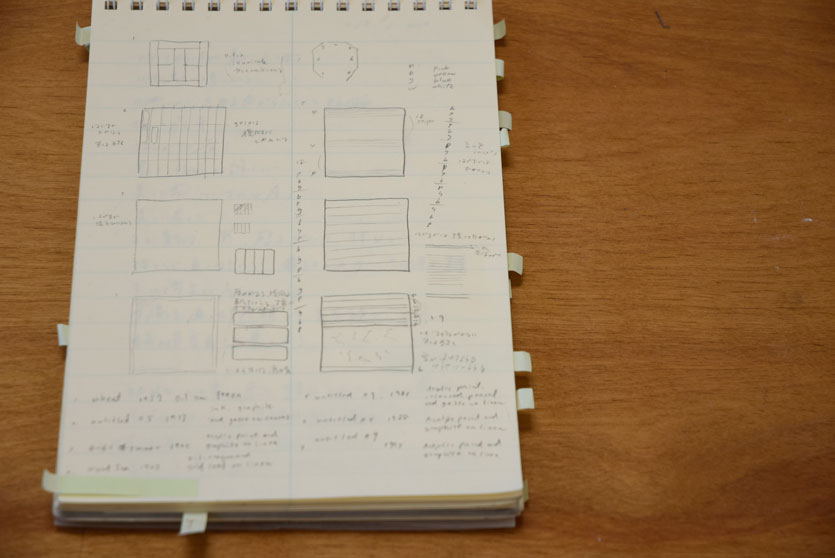 research note (from studies)
pencil on note pad / 2019
Public Lecture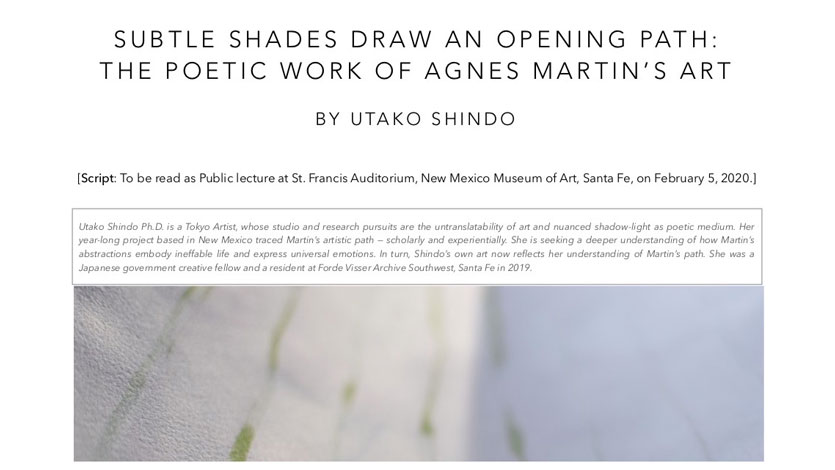 'Subtle Shades Draw an opening path: The Poetic Work of Agnes Martin's Art
New Mexico Museum of Art, USA / February 5, 2020

"...Her year-long project based in New Mexico traces Martins' artistic path — scholarly and experientially. She is seeking a deeper understanding of how Martin's abstractions embody ineffable life and express universal emotions. In turn, Shindo's own art now reflects her understanding of Martin's path." (New Mexico Museum of Art)

read the lecture

Video essay/lecture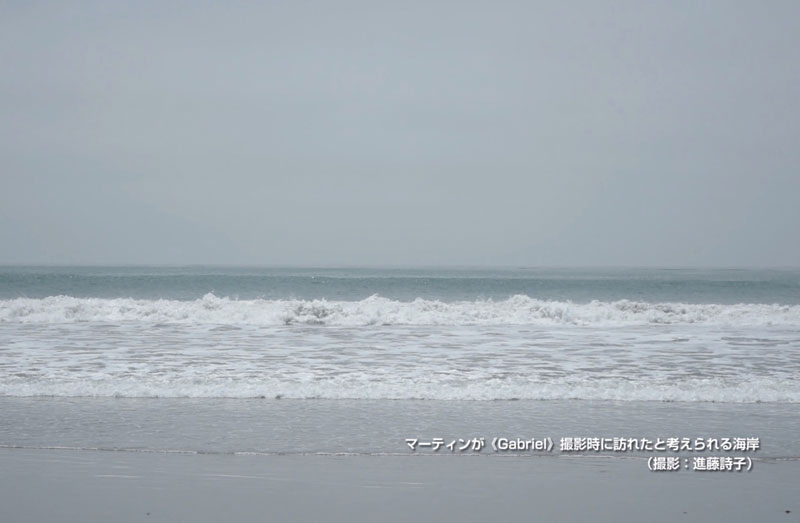 'アグネス・マーティンの風景を訪ねて-Visiting Agnes Martin's Landscape'
supported by Oyama City Kurumaya Museum of Art-小山市車屋美術館, JPN /15min/May, 2020/ (English script)

The work is made to take part of the Oyama City Council's Cultural Promotion Project in the time of the COVID-19.
新型コロナウィルス感染症対策に伴う小山市文化芸術振興事業の一環として制作。

Writing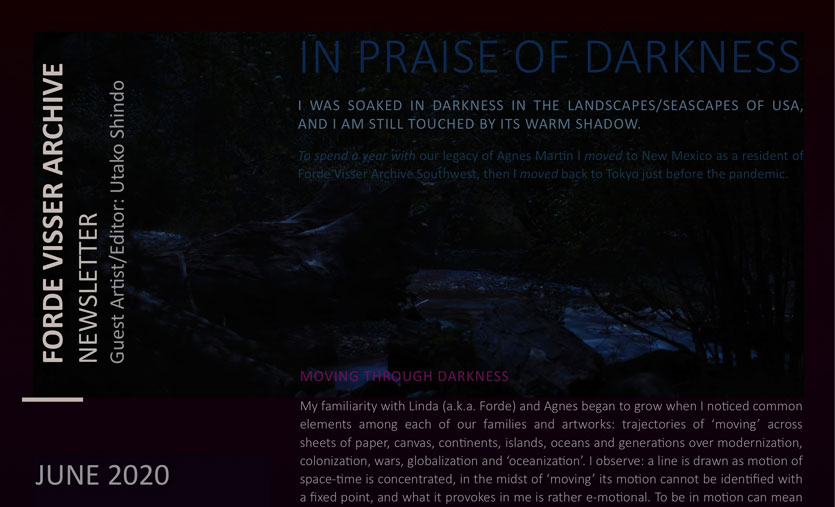 'In Praise of Darkness'
the Forde Visser Archive Newsletter, as guest editor & artist / LA, USA/ June, 2020

"Utako Shindo was in residence at the Forde Visser Archive Southwest from March 2019-February 2020; many of you in Santa Fe had the pleasure of meeting her. Agnes Martin was the focus—or maybe the "raft"—of her research/creative project, which always seemed adventurously, generously and openly in movement, contact and adjustment." —Linda Swanson (aka Forde Visser)

read