Night Site # 1-6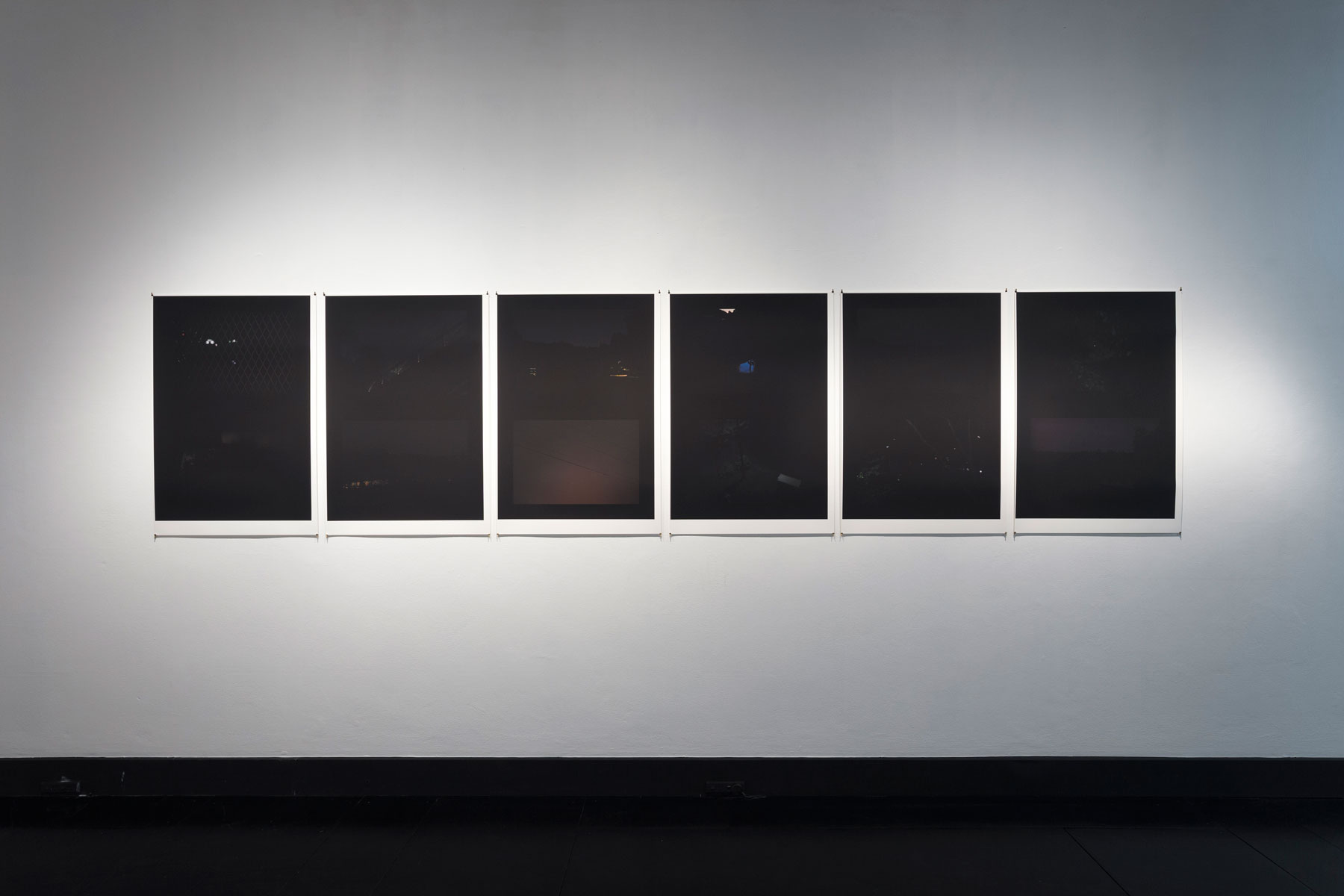 Installation view of 'Night Site #1-6'
2018 / Colour inks on Kakita paper, clip pin/ 98 x 67 cm each
exhibited at 'Geography of Space, Archeaology of Time'
26 Oct - 1 Dec 2018
Australian Centre for Photography, Sydney
[Excerpt from my writing on 'Night Site', 7/10/2018]
"The sites, which I photograph at night, are mostly faintly exposed to be visible.
They are the sites where I feel the possibility of being open, or pervasive. This is suggested in the reflections or the actual light sources, or a combination of both artificial and natural (for example, the street lights and moon light). This feeling actually resonates with the sensations I had when walking at night during my Bundanon residency.
At that time, I could not articulate why I was drawn to the night walks. But in reflection I can say there is some similarity with my recent walks [in Tokyo]."

'Night Site' was developed through participating to the project, 'Geography of Space, Archeology of Time' - 'in Dialogue' with Izabela Pluta, facilitated by Allison Holland (Australian Centre for Photography), with the funding from Australian-Japan Foundation, and the technial support from Kawalabo! Kawala Printmaking Laboratory, Tokyo. The project's exhibition was held 26 October - 1 December 2018 at the ACP project gallery, Sydney.

project website
review by Kathleen linn on Art+Australia Online

Other works of mine shown in the exhibition are:
As it were a meteorite of the earth's shadow #1- 15, Ode to the Zephry's murming petal, Listening to misterioso' and 'How it just remains, how it subsides, and how it undoes 'I'.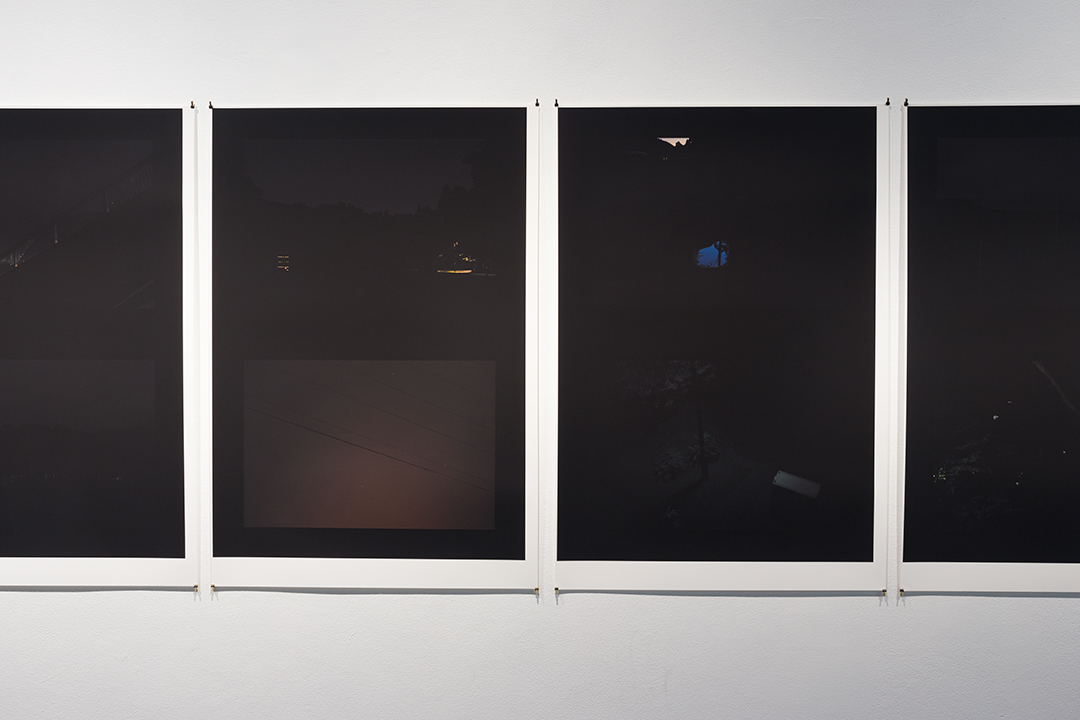 close view of Night Site #2,3,4,5
2018 / Colour inks on Kakita paper, clip pin / 98 x 67 cm each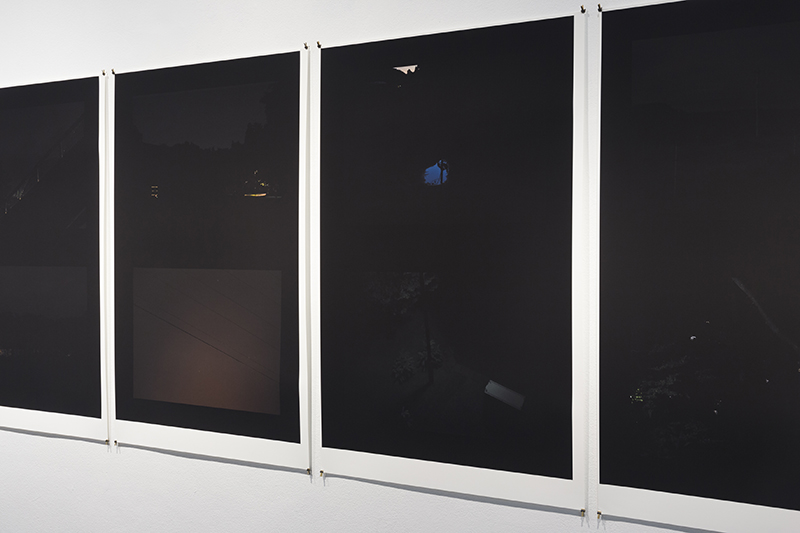 close view of Night Site #3,4,5
2018 / Colour inks on Kakita paper, clip pin / 98 x 67 cm each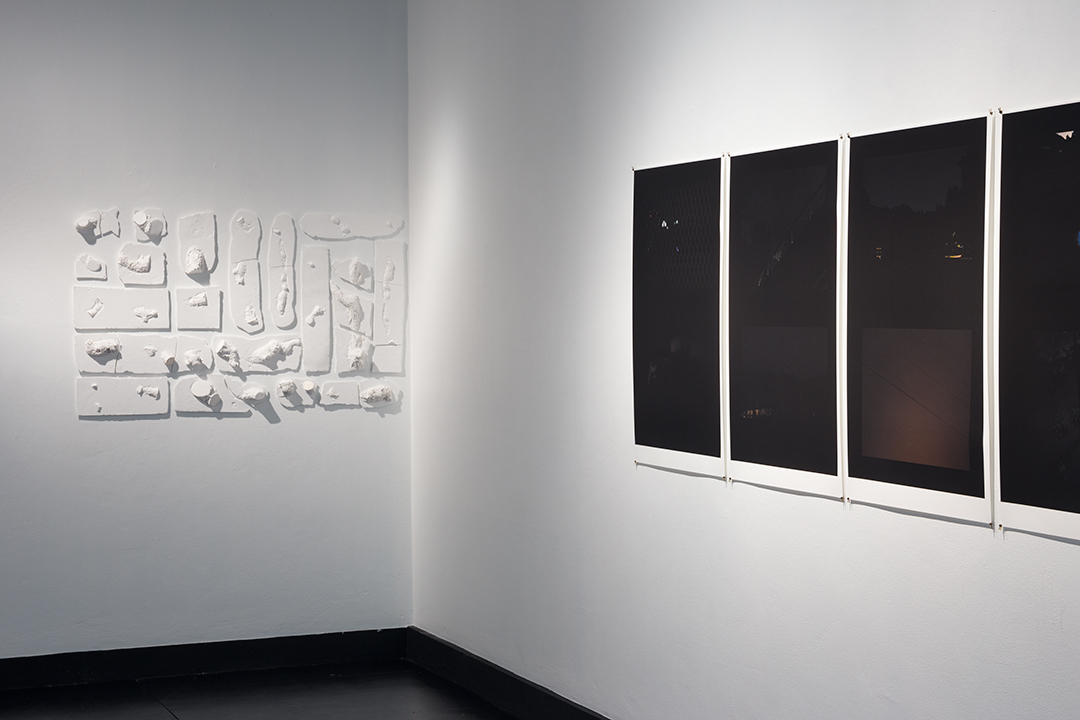 Installation view of Night Site #1-6 and As it were a meteorite of the earth's shadow #1 - 15
2018 /Colour inks on Kakita paper (98 x 67 cm each), 15 Plaster relief (160 x 100cm overall)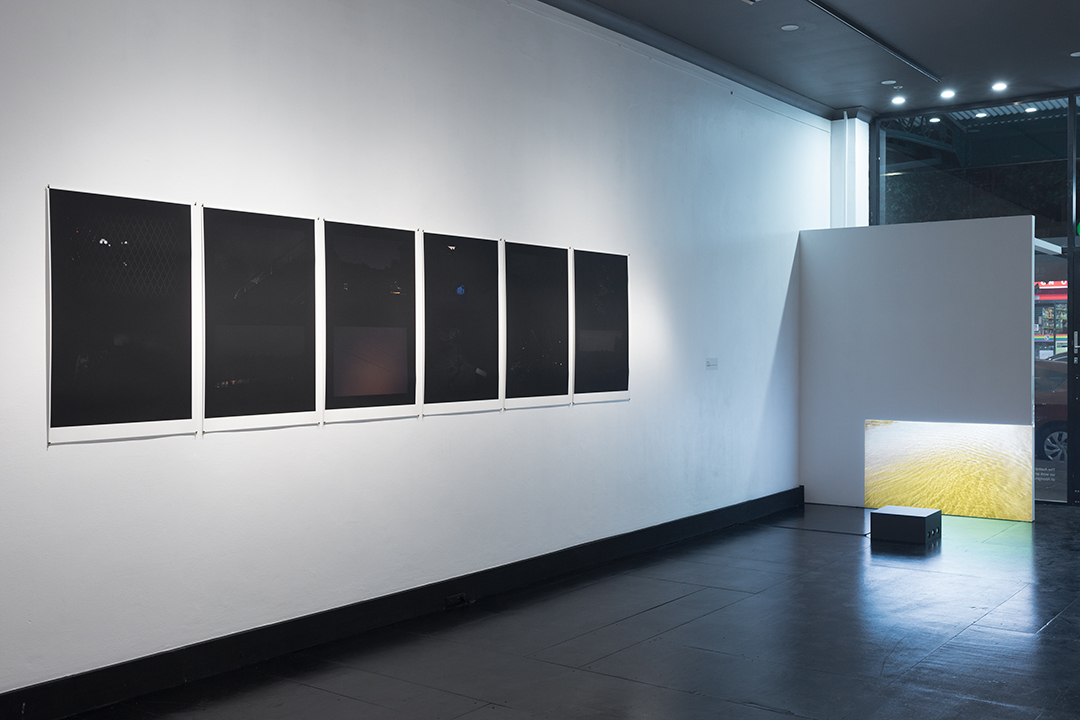 Installation view of Night Site #1-6 and How it just remains, how it subsides, and how it undoes 'I'
2018 /Colour inks on Kakita paper (98 x 67 cm each), Sngle channel video with sound (2min 45sec)